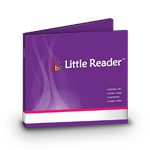 The Little Reader Software
You'll get one lifetime license to use our revolutionary program that delivers lessons in ways never before possible. The license key will let you install and activate the software on one computer.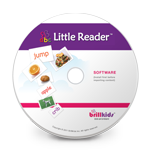 English Curriculum Content
(1 year curriculum)
Little Reader's curriculum will guide your child from sight-reading single words, to sounding out groups of words, to reading complete stories. Your child will see about 2,300 words in more than 234 subject categories, supported by over 2,857 pictures, 8,378 sound files and over 1,139 video clips!

PRO KEY for Little Reader
You'll have access to Little Reader's FULL suite of customization features so you can CREATE and EDIT all your lessons, or even download tons of additional lesson content from the BrillKids Library. This way you can teach your child virtually anything under the sun!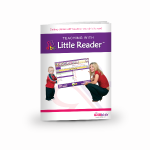 Teaching with Little Reader Booklet
This booklet will help you understand how the system works and how the curriculum was created so you can make the most out of your Little Reader experience.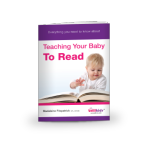 Teaching Your Baby To Read Booklet
Learn about the philosophy behind early reading instruction, the teaching methods you can use, why it's important to learn phonics before starting starting school and - most importantly - how to give your child a lifelong love of reading.