Sticker Labels
Available only with Little Reader Deluxe.
Made to be used with the Little Reader Learning System.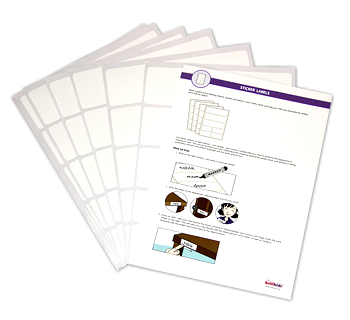 Make a game out of labeling objects, people and places in your child's world, and help your little one associate the written words with their objects!
Use these stickers to label objects - even people - who come in contact with your child to reinforce the experience of learning to read. This activity will help your child understand the meanings behind the written word, and develop a strong association between the written language and the world around him!
These Sticker Labels are teaching materials made to complement the rest of the contents in Little Reader Deluxe.