Sent last March 13, 2014 | Return To BrillKids!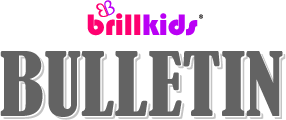 UPDATE YOUR CHINESE CURRICULUM FOR FREE!
All existing Chinese Curriculum Little Reader users may now update to the bigger and better Chinese Course - FOR FREE!
What's new in the Little Reader Chinese Curriculum:

•
NEW GAME MODE
At the end of each day's lesson, your child can play a fun picture or word game!
•
MORE STORIES
The new curriculum includes 22 stories, and Story Time now starts from the very first day of Semester 2!
•
SHORTER AND MORE DYNAMIC LESSONS
In addition to the new game mode, lessons are now shorter, more varied, and several times more exciting!
Here's an example of a typical day in Semester 1:
»
Word Flash
»
Multisensory 1
»
Pattern Phonics 1
»
Multisensory 2
»
Pattern Phonics 2
»
Multisensory 3
»
Picture Flash
»
Game
Click here for more details about the new curriculum structure.
•
HIGH-RES PICTURES AND VIDEOS
All the pictures and videos have all been upgraded to high-definition versions to accommodate the ever-increasing screen sizes and screen resolutions. Animals and Transportation categories now come with animated videos in addition to real-life HD videos.
For those of you who are still using Little Reader software version 2, when you update to Little Reader v3, don't forget to download and import the new curriculum too!
* The new Little Reader Chinese Curriculum update is currently available for Chinese (both Simplified and Traditional) Semester 1 and Semester 1+2 users.
DON'T HAVE YOUR LITTLE READER CHINESE CURRICULUM YET?
Teach your child to read and speak in one of the world's most popular languages!
The Chinese Curriculum Pack for Little Reader will help you teach your young child to recognize thousands of Simplified or Traditional Chinese characters, understand their meanings, and to learn to speak Mandarin Chinese.
You received this because at some point in the past you either bought one of our products, signed up to one of our mailing lists, or you drank some of that 'special' tea we slipped you. If you'd rather not receive messages from us, you can unsubscribe by emailing us at support@brillkids.com.
All Content © 2014 BrillKids Inc. All Rights Reserved.